On Saturday, May 8th, Kenya joined the rest of the world to appreciate birds around them during the eBird Global Big Day. More than 51,000 people from 192 countries took part in arguably one of the biggest global bird watching event. The day saw a record one billion bird observations registered!
Kenya ranked 6th in the world with 811 bird species recorded, reaffirming its position as one of the global birding giants. In the top ten country list, Kenya was the only non-Americas (South and North). It was indeed a fantastic day for the birding fraternity in the country.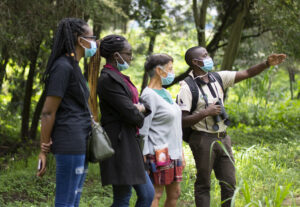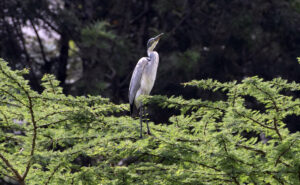 Appreciation goes out to the Nature Kenya Site Support Groups (SSGs) members from South Nandi Forest, Lake Elmenteita, Arabuko-Sokoke Forest, Mida Creek, Taita Hills, Mt. Kenya forest, Kinangop grasslands, Yala Swamp, Mumoni Hills and Tana River Delta for their outstanding contributions.  Kudos to Henry Ole Sanoe (Lake Elmenteita) and Ibrahim Ogolla (Yala Swamp) for making it to the country's top ten eBirders list with 235 and 197 recorded species, respectively.
A special mention also goes out to Nature Kenya staff for their submissions to boost the Kenya list. They include Emily Mateche and Moses Nyawasa (Yala Swamp), Jennifer Adero (Tana River Delta), Juliet Mbaka (Loresho swamp), Paul Gacheru (Gitathura dam), Richard Kipngeno (Nairobi National Museum grounds) and Peter Muriithi (Paradise Lost).
It was great to see such enthusiasm from birders of all walks of life. Salute to you all. You made Kenya proud.
All in all, the Global Big Day in Kenya was a great success. The next event is on October 9th. It may sound far off, but early preparations are necessary.