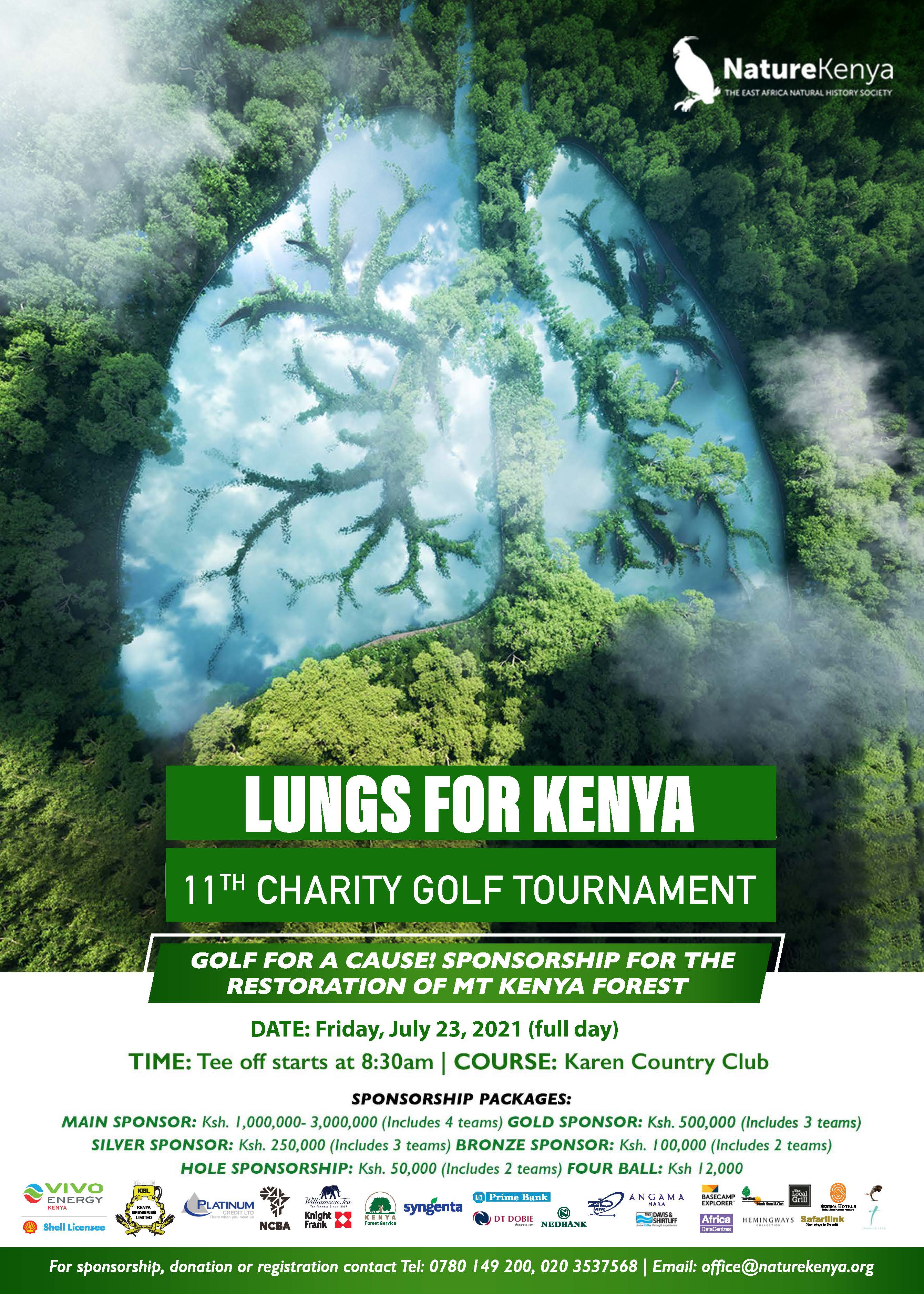 Golf for: Forest Landscape Restoration"
Nature Kenya is again holding its the eleventh edition of the annual Charity Golf Tournament. The tournament will take place on 23rd July, 2021 at the Karen Country Club.
The theme is "Lungs for Kenya: Forest Landscape Restoration". Proceeds raised will support Nature Kenya to mobilise and empower local communities towards forest landscape restoration.
Join us for this event and enjoy a full day of golfing at the 18-hole championship course and the best golf course in Kenya 2019! with friends, co-workers and customers as you network with players from other corporate entities while making a positive change in our environment!
Main Sponsor: Ksh. 1,000,000- 3,000,000 (Includes 4 teams)
Gold Sponsor: Ksh. 500,000 (Includes 3 teams)
Silver Sponsor: Ksh. 250,000 (Includes 3 teams)
Bronze Sponsor: Ksh. 100,000 (Includes 2 teams)
Hole Sponsorship: Ksh. 50,000 (Includes 2 teams)
FOUR BALL: Ksh 12,000
TO REGISTER CONTACT: office@naturekenya.org Tel +254 203537568, 0780149200