Three guides from community birding groups from across the country, share some facts and tips, about their sites, and invite you to visit.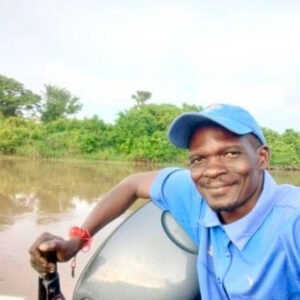 Ibrahim Malibe Hiribae, Tana Delta Conservation Network
The Tana Delta is a large complex area of floodplains, coastal forest patches, wetlands, grasslands, mangroves, and riverine forest. There are several good birding spots in the area. There is also the Tana River Primate Reserve, that is rich in biodiversity and rare species. To get around you have to use a speed boat, available for hire from the community. For accommodation, visitors have to camp in private farms, which welcome visitors. Though you should bring your own tents and food, catering services can be arranged. Delta Dunes, the only tourist lodge in the area (in which the local community holds shares), is currently under renovation.
The Tana Delta Conservation Network operates in the Tana Delta, and has four guides. For birding in the Tana Delta contact me on mobile +254 (0) 724 031 117, or by email: hiribaeibrahim@gmail.com
Fees: Kenya Forest Service fees apply. Guiding fees are KES 1,000 per person/per day.
Key species: Collared Pratincole, African Skimmer, (Western) Osprey, Red-necked Falcon. A draft bird checklist is available with TDCN and Nature Kenya.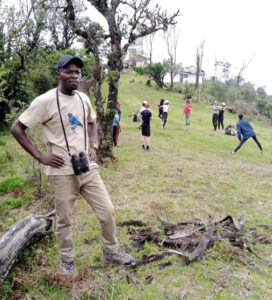 John Maganga, Dawida Biodiversity Conservation Organisation
I am one of five bird guides in the Taita Hills, associated with the Dawida Biodiversity Conservation Organisation. We would be very pleased to take you birding in the Taita Hills. There are a number of small remnant cloud forests in the Taita hills—Ngangao, Vuria Hill, Mbololo, Iyale, Fururu, Chawia—that are home to interesting species, some being endemic to the Taita Hills. I recommend birding in the early morning hours as that is the best time to hear and see birds. 
Camping facilities are available at Ngangao Forest where the community resource centre is located. For birding in the Taita Hills contact Dawida birders on mobile: +254 (0) 712 329525, or on +254 (0) 719 885265. 
Fees: Forest entry fees per person/per day: Citizens KES 500 (Children KES 100), and Non-citizens KES 700.Guiding fees are KES 3500 per person per day.
Key species: Striped Pipit, Taita Apalis, local race of Stripe-cheeked Greenbul, Yellow-throated Woodland Warbler, Taita White-eye, Orange Ground Thrush, Taita Thrush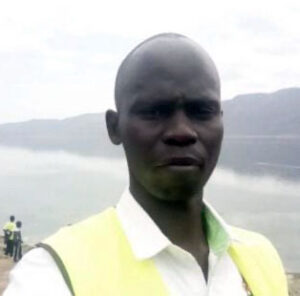 Patrick Kurere, Friends of Nature Bogoria
Lake Bogoria is the deepest alkaline lake in Kenya, and has numerous hot springs. It is located in the Lake Bogoria National Reserve, which includes the lake and the surrounding area. The vegetation around the lake comprises of grasslands, thickets, and woodlands. The woodlands form an important habitat for the greater kudu and other mammals. 
Lake Bogoria can be hot during the day, and visitors should bring sun lotion and protective gear to shield against direct sun rays. Accommodation at Lake Bogoria ranges from 4-star spas to low budget resorts, like Zakayos Resort. 
Friends of Nature Bogoria is a group of 12 bird guides. Visitors can reach us on mobile: +254 (0) 720 385096, or on emails: fonbogoria@ gmail.com, kurere2007@gmail.com. 
Fees: Reserve fees per person/per day: Citizens KES 300 (Children KES 150), Residents KES 1,000, Non-residents USD 50. Guiding fees are negotiated between visitors and local bird guides, and depend on visitors specifications. 
Key species: Cape Teal, Greater Flamingo (hundreds), Lesser Flamingo (in the thousands), Black-winged Stilt, Pied Avocet, Kittlitz's Plover, Little Stint, Ruff, Western Marsh Harrier 
This article first appeared in the Kenya Birding magazine, issue 16.