We invite you to a 3-day, 2-night camping trip to Chyulu hills this Madaraka Day weekend. (Friday 1st to Sunday 3rd June 2018). During the trip, we will explore the rolling Chyulu hills, the amazing Kisula caves, enjoy a mild hike, and watch wildlife & birds hopping to get the splendid vista of Mount Kilimanjaro.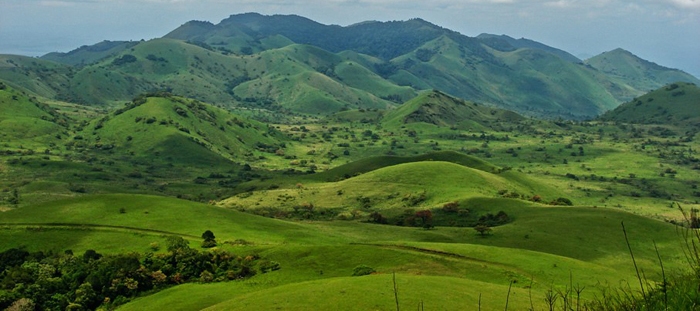 ABOUT CHYULU HILLS & CAVES
Chyulu hills is situated approximately 200km south-east of Nairobi. It rises to an altitude of 2,188m and is 150km long with verdant rolling hills of endless green, great blue skies and spectacular landscape. The park shelters a wide variety of wildlife, which normally wander in from neighboring Amboseli. It also boast of an abundance of different birdlife.
The trip highlight is cave exploration; Chyulu Hills has the deepest known lava tube cave in the world. Numerous lava tube caves, collectively known to the local community as Kisula caves, criss cross the depths of the Chyulu Hills.
Itinerary
Day 1 – Nairobi – Chyulu
Meet at National Museums of Kenya at 8:00 am and depart at 8:30 am. We will stopover at Hunters Lodge -Kiboko for lunch
Day 2 – Chyulu hill Hiking & excursion 
Wake up early, take breakfast and start off our hike and excursions, enjoy picnic lunch, caving, site seeing, watch wildlife and birds.
Day 3 – Chyulu hill –Nairobi 
Breakfast will be served at 8:00 and prepare our journey back to Nairobi. We will have a stopover for lunch on our way to Nairobi
Trip Cost Ksh. 14,300 pp
Cost Covers:
• Transport in a Safari vehicle,
• Meals – L&D (1st ) BF, L&D (2nd ) BF& L (3rd )
• Guide & Guard fees
• Camping fee & camping equipment
• Park entrance fees for Citizens only (Residents & Non-residents to pay for own park & camping fee
Payment & Payment deadline
Pay for the trip by cash at Nature Kenya Office, by M-pesa (Pay bill) to business number 100300 account "Chyulu Hills trip" or write a cheque to Nature Kenya Latest by 28th May 2018.
For inquiry & BOOKING Contact Norman on: 0739 200 216 news@naturekenya.org
Cancellation
If a reservation is canceled within 5 days prior – 50% of the total sum payable is due. If canceled on the trip date or fails to show up, full payment is due. In all instances, notification of cancellation must be made in writing and will be effective on the receipt date.
NB: Carry sleeping bag or blanket & bed sheet, binoculars, extra drinking water & snacks and a fun attitude!